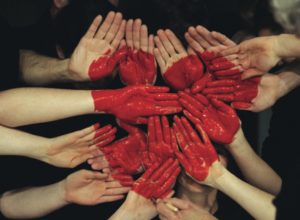 AWAKENING of Love is coming to Totnes, Devon, for the first time, this September. It offers a toe-dip introductory weekend taste of the profound and wonderful, 'Path of Love' process which is the flagship workshop of Path Retreats.
These workshop/retreats are fantastic opportunities for people who truly seek change in their lives. They offer a supportive and caringly held environment that guides participants, step-by-step, to move from the safety and protection of their heads toward the spaciousness and beauty of their hearts. Seeking to re-ignite the spark of love that is deep within, they inspire participants to start living the life they have always dreamed of, founded on a deep connection to themselves and to others.
"Overnight, I dream about old friends and partners, fallouts and breakups never resolved, that I now realize I've been carrying. When I wake up next day, it feels that I've finally shaken them off…" "And then I begin to melt into my heart … I dance like a crazy woman. It's such a joy to be in my heart and not in my head".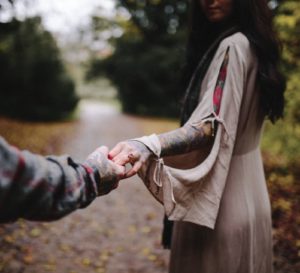 PATH Retreats have been running events internationally since 1995. Founded by Rafia Morgan and Turiya Hanover, and facilitated by some of the best practitioners in the world.
Simon Matthews will be facilitating this 'Awakening of Love'. He is a Path of Love facilitator, UKCP accredited psychotherapist, Somatic Experiencing practitioner and father of five… "We know what love is. We know that a peaceful world means a more loving one, where there is connection, not isolation. Yet, why do our hearts close, why do we numb our most tender feelings? The barriers we learn to construct protect us, but they also create division, separating us both from our fears AND our love.
"Over the 3 days, in a combination of sharings, honest self-exposure, meditations and other fun exercises we can start to learn to risk being more ourselves – more honest, more real and more connected and loving."
If you believe in love, yet have trouble feeling true to your heart and being honestly truly and fully alive then this weekend is for you.
More information is available at www.awakeningoflove.co.uk and information about facilitator Simon Matthews is here: www.simonmatthewstherapist.co.uk To book a place on the workshop email Nikhila Ludlow at: info@ lifeworks4.me.uk or call 07989 394904. For more about Path Retreats visit: www.pathretreats.com