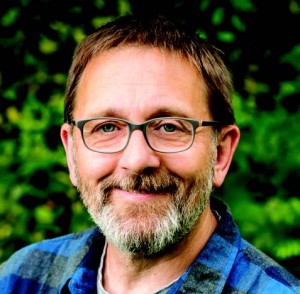 BACK in the late Seventies, there was a cult magazine on an illegal subject edited by… guess who? Oh no, it's him again…
GOT your ears on, good buddy? Does that mean anything to you? The Americanism is a clue, but even if I tell you it was a phrase used by CB radio enthusiasts, you might be none the wiser. In fact, it played a vital part in the creation of Reconnect. Sort of. CB, or Citizen's Band, is a personal radio system that first appeared in the States back in the Forties and really took off in the Seventies when solid state technology allowed the design of smaller units, and provided a means of personal communication on the move.
This was waaaaay before mobile, or cell, phones; although CB radio is still used today in some specialist applications (hillfarmers, for example) and by some diehard enthusiasts. The radio units then came in the form of handhelds (think walkie-talkies the size of housebricks with aerials like fishing rods), in-car units and base stations for use at home. But it was the in-car units that captured the imagination of US motorists, who used them to chat to each other about everyday nonsense (a sort of Facebook over the airwaves, really) and especially to warn each other of the presence of cops (Smokey Bear in CB slang) struggling to impose the US 55mph speed limit. You might remember its greatest on-screen moment when CB radio took the starring roll in the movie Smokey and The Bandit, easily upstaging the super-tashed Burt Reynolds. In the land of the free and the raving, CB radio was another example of freedom.
In the UK… it wasn't. CB radio first came to these shores illegally, operating on the same 27MHz AM frequency used in the States and it was then that I became involved as the editor of the first UK magazine on the subject, Breaker. As an ambitious 25-year-old journalist, this was my big break: a national magazine; a less than serious, and at times downright surreal and scurrilous editorial policy; pretty much complete control; a (by definition) anti-establishment stance; it was even the first magazine on an illegal subject to be stocked by newsagent WH Smiths.
This magazine had it all. All except a subject matter that I had no more than a theoretical interest in… But to the career-building journo this was no barrier. I was happy to play around with CB radio enough to know what the enthusiasts wanted and I was learning a lot about putting a magazine together. And having great fun writing bad jokes (no change there then) and a wild time with the journos from the publisher's other magazines (some of which I was contributing to on a freelance basis). But as well as kicking off my magazine editing career, that early involvement in CB radio has also pretty much defined my relationship with technology every since. To me, it is what they called back then 'black box technology'. Press the 'on' button, use it to make your life easier/ more fun/more exciting, turn it off. If it doesn't work, call someone who knows how to fix it. I later edited hi-fi magazines on exactly the same level: the techno geeks did their techno testing in their techno labs; the hi-fi geeks insisted on using their gold speaker cable in the same direction as it was manufactured (no, really, they did); and I got to listen to music on some wonderful hi-spec systems and to put together the magazine (Stereothe magazine, trivia fans) I knew the readers wanted.
Today I see new media in much the same light. As the owner of a small, local business, and particularly one based in the media itself, I recognise the value of Twitter, Facebook, blogs and the internet generally – but I don't use it like the next generation does, as a source of all knowledge and entertainment and a tool to improve all aspects of their lives. I believe there will always be a demand for paper media. No matter how sophisticated Kindle gets, it will always feel special to hold a book in your hands; to pass it on with a recommendation; to line them up on your bookshelf like literary merit badges. And no matter how slick online magazines become, people will always want to grab a paper version; to flick though it whenever and wherever they want. Despite a storm of online entertainment, radio, TV and even cinema continues to thrive. Different media offers different things to different people. But the areas where new and old media overlap are really exciting.
At Reconnect we use new media to augment what we do in the mag. We use Facebook and Twitter to spread the word about what you'll find in new issues, what our friends in the community are doing and a whole load of other stuff we feel deserves repeating. Our new website allows you to read the latest issue, and back issues, online; to access our archive of articles; to check out our advertisers; to find out more about the mag (including how to advertise – the lifeblood of a free magazine, of course) and takes you straight into the new ReconnectHub, the online events diary that's going to keep you SO busy in 2016. The various experts we're working with in each area of new media constantly introduce me to new things we can do and you can expect more in the future. But rest assured, the paper version will always live on. It is what our accountant likes to call our 'core business'.
I know it as something I love. And from the feedback we get, we know many of you do too. Paid-for magazines can look to their growing (or otherwise) circulations as a measure of their success, but things aren't quite as simple for a free magazine. We know though that our outlets (from libraries and wholefood stores to galleries and cafes) welcome the new issues with open arms when we drop them off; that enthusiastic readers have been in asking if it's arrived yet. And we also get positive and incredibly warm feedback through phone calls, emails and, yes, through new media. So no matter how much of the magazine we put online (and the website will continue to allow you to read every issue online), readers still want the good old (yes, yes, 'old', I'm fine with old) tactile paper version.
One final point. While each new issue flies out of distribution outlets (you can see the full list online, incidentally – see, augmenting all over the place), we are always looking for new ones. We'd particularly like to be getting more mags into Torquay, Paignton, Dartmouth and Plymouth, so if you have a shop or appropriate business in any of those areas and fancy a few Reconnect readers dropping in to say hi, email me at editor@reconnectonline.co.uk.