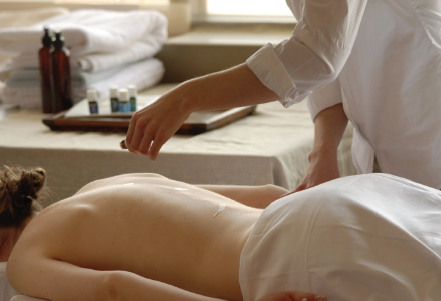 FEELiNG stressed and all Wintered out? mARiAN SORENSEN could have just the thing you need. A RAINDROP treatment is a blissful combination of aromatherapy, reflexology and massage combined in one utterly indulgent treatment. It got its name from the fact that therapeutic-grade, aromatherapy oils, specifically chosen to boost all body systems, are rhythmically dripped along the spine before being massaged into the skin. Marian explained: "This creates an electrical charge which optimises the beneficial properties of the oils on the skin. At the end of the treatment, hot towels are placed on your back and feet (if desired) and you are left alone for ten minutes to relax and fully absorb both the oil and the sensation of peace and relaxation that the treatment promotes."
Why have a 'Raindrop' treatment?
Marian explains that the synergy of these 3 modalities in one session enhances the powerful therapeutic effects such as:
• Addressing imbalances in the body
• Boosting Metabolic, Circulatory & Lymphatic Systems
• Supporting Central Nervous System
• Boosting proper immune function
• Promoting structural alignment
• Aiding de-toxification
• Clearing sinuses, de-congesting, promoting clear breathing
• Stimulating clarity of mind via the Olfactory System, cleansing receptor sites
• Relieving discomfort in back, muscles and joints
• Supporting emotional health by boosting body frequency, promoting stress-relief, deep relaxation & trauma release
Marian is a qualified, insured and experienced Raindrop Technique practitioner based in Torquay & Totnes. She also offers home visits.
Treatments cost £45 but Marian is currently offering £10 off the first booking as a start of the year special.
For information & bookings
please contact Marian:-
vitalityoils7@gmail.com.
07913 633732.
FB Vitality Oils.